"Quality is the Secret to our Success".
We pride ourselves in aiming to supply the highest level of quality, styles and service to the Pacific Islands, Papua New Guinea, Africa and the Middle East. Our trading experience in second hand clothing gives us the confidence in our ability to assist your needs in making your business run in an efficient way.
Dianne Zeila, & George Zeila are the overseas Sales Executives that have travelled to many parts of the Pacific Region and during there travelling has acquired extensive experience regarding quality and styles to accommodate your needs.
John Zeila, the Sales Director specialising in the african Market .
Mark Zeila Specialising in packaging and transportation of 20 ft. and 40 ft. containers.
Our range includes men's, ladies and children clothing.
Other items are available such as household rummage, belts, shoes, handbags, toys, crockery and much more. When only the best will do, our "A" grade bales are made up of the highest quality of products. However, when the budget will not allow, we also produce "B" grade quality which consist of wearable items.
Trading Terms
Accounts are available to established clients after a qualifying period. This allows you to market your product and capitalise your profit. For all new clients a deposit will be required to commence order and final payment will be required prior to shipping until a credit rating with Southern Globe is established.
Packaging
All bales are packaged in clear or white polypropylene, pressed tightly and bound with strapping available in 25kg, 35kg, 45kg and 50kg lots. Shipping is via LCL or container loads, available in 20ft and 40ft.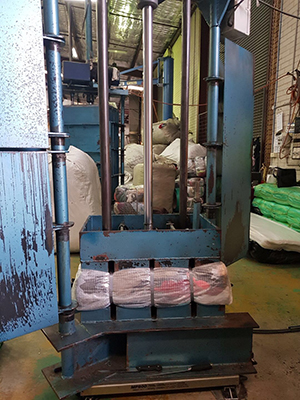 Packaging 25 KG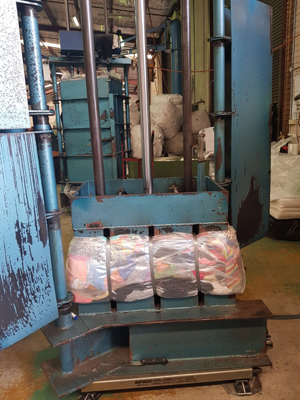 Packaging 50 KG